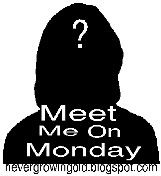 Questions:

1. Did you watch the Superbowl?

Yes, under duress. Not a fan of football--as most already know.

2. What is the last book that you read? Over the weekend, I read Deja Vu by Fern Michaels (she needs to stop with the Sisterhood series--it got old several books ago!) and The Walk by Richard Paul Evans (one of his better books, in my opinion). Today I'm starting Glenn Beck's book The Overton Window.

3. What is your favorite kind of cake?

Coconut--as made by my MIL. She uses a real coconut--pokes holes in the cake while it's still warm and pours the coconut milk over it, then grates the coconut and mixes it with 7-minute frosting. I could eat the whole thing!

4. Do you snore?

I wouldn't be at all surprised, but what I don't know won't bother me.

5. Do you play an instrument?

Took piano as a child, but didn't retain much. Then started lessons a few years ago with my daughter Shana. After she died, I just lost the desire. Maybe one day...
I didn't link up since I'm a day late. I do still accept comments, however. Yes, this means YOU!