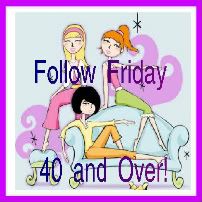 Welcome to the 53rd edition of the
Follow Friday 40 and Over!!
Are you a blogger over 40? Yeah, welcome to the club!
Please join in the fun and get to know your fellow bloggers!!
Last week, I joined in this linky party and got a big fat 0 in the comment section! I'm blaming it on Blogger, because if y'all are shunning me, I don't want to know!