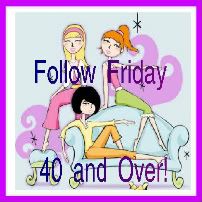 Welcome to the 41st edition of the
Follow Friday 40 and Over!!
Are you a blogger over 40? Yeah, welcome to the club!
Please join in the fun and get to know your fellow bloggers!!
Make sure you click over to Java's today! It's extra special this week, if I do say so myself! ;-)
Also joining in with the gals at Design It Chic. See you there!